Good morning, y'all!!
It's Tuesday which means it's finally time for my very first home tour! To make it that much better, it's for my absolute favorite holiday, CHRISTMAS!
If you are coming from Aniko's blog, is she not amazing? She sure is a hard act to follow with her beautiful photography and stunning home!
But, this would not be possible without Carrie…a huge thank you for putting this all together! Make sure you visit her gorgeous home, too!
Come on in!
Two years ago, my husband and I began renovating this old, abandoned foreclosure. We affectionately call it the Yellow House.  It wasn't always this open but I hope this tour gives a feel of the layout!
As soon as you walk in, our living room is on the right. There are so many little details I want to tell you about and simple DIY projects that truly take no time and thrifted details that tied it all together!
These four windows are actually from our second home and one of my favorite additions to our wall. 
Where our wreath is hanging is an old picnic table top I found on the side of the road! And the little lighted tree used to be gold but since I like to reuse items, yet change my mind, it was nothing white lights and a coat of spray paint couldn't easily fix! (And the yardstick star was SUCH an easy DIY! You may have seen a few floating around the blogosphere!)
Russ' sweet grandmother made our stockings a couple of years ago. I love our little initials hanging on them to signify each member of our family!
A few years ago, I started putting our Christmas cards on a little ring. I love seeing how our family and friends have grown (and I had to frame Kuy's very first Christmas card! It is one of my absolute favorites!)!
So at the end of the season, I'll take these Christmas cards, punch a hole and add them to the ring!
This is actually an old window from THIS house that I nailed some chicken wire to!
Most importantly, though, I want you to feel at home, too. That's one of the reasons I dreamed about this house for so long. I wanted it to be a place where friends and family gathered. Of course, that's possible anywhere, but for some reason, I felt called to this Yellow House.
Adjacent to our living room, is our almost entirely thrifted dining room (have you sensed that I LOVE a thrift store find!?). As you can see, my only true splurge was satin ribbon and real pine garland and a few real wreaths. This is our first year with an artificial tree but I still wanted that sweet smell of Christmastime!

After Thanksgiving, I actually cleared off the table because I felt like there were little details everywhere else that wanted to be noticed.
Like this beautiful Willow Tree nativity…(I have little hands at my house so it has to go on an unreachable surface.)…I love that this little vignette isn't overwhelmed. Just a touch of pine and Mary holding her beautiful baby.
 This song that won't erase is just fine with me. It has come to be our anthem.
One of the things I loved most about this yellow house was the potential for an open floor plan. By knocking out the chimney, our dining room is now open to the kitchen. Again, simple details like little ornaments, jingle bells, and my boys' handprint wreaths add that tiny pop of blue yet Christmasy feel.
Those simple touches continue throughout the house. A wreath in the bathroom and our bedroom, garland on the stairs, my boys'  handmade ornaments tree (that Kuy hung himself), and a simple advent calendar (printable from DIY Mommy!) hung on a crib spring with which we read a scripture each day.
This makes it feel like Christmas, feel like home, and hopefully, makes you feel like you can walk in and prop up your feet.
Oh, how I wish you could do that with us! I can't tell you what it means to have you here! Thank you so much for stopping by to visit our home.
I hope you'll stop by the others', as well. I love seeing each family's personality reflected in their home!
It was a blessing to spend time with you today! Merry Christmas!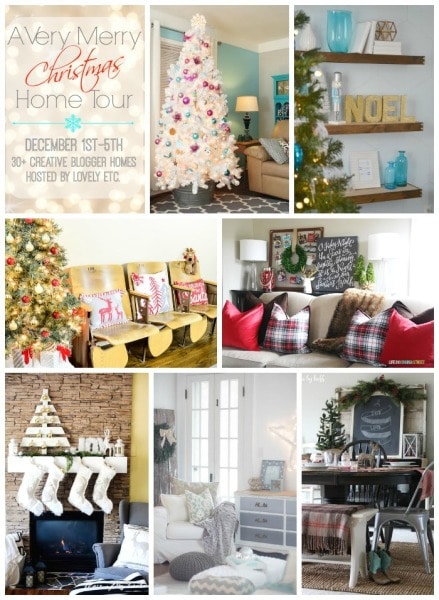 For inspiration every day this week, be sure visit these incredible blogs!! I am so, so honored to be alongside them!
Monday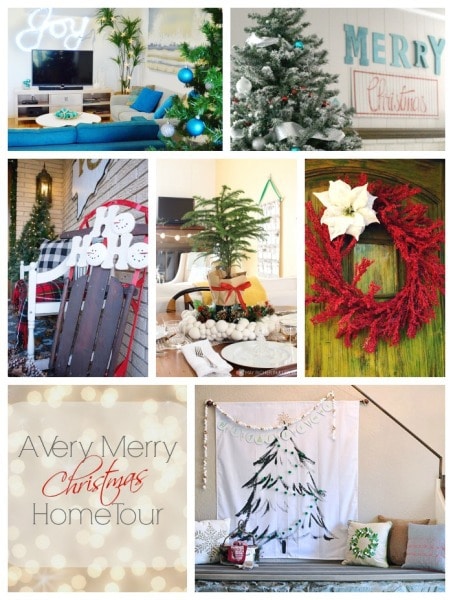 Wednesday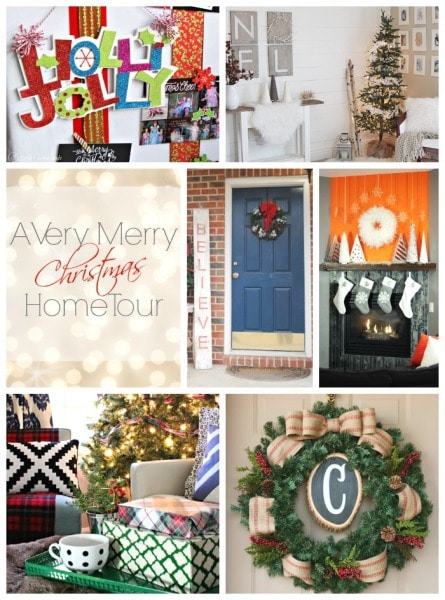 Thursday
Friday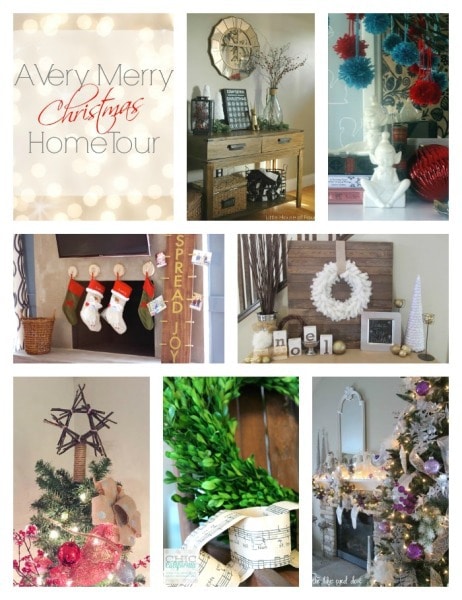 Designer Trapped in a Lawyer's Body
Sharing our tour here: Home Stories A to Z | Not Just a Housewife | Tatertots and Jello | Place of My Taste | The Shabby Creek Cottage | 3 Little Greenwoods | Pretty Preppy Party