Oh, friends how excited I am you are HERE! Today, I am so honored to join my friends to share ways to celebrate and be together for Mother's Day! You won't believe these gorgeous ideas!

Rooms for Rent | Craftberry Bush | Modern-Glam | Shabby FuFu

Zevy Joy |Amber Tysl | Almafied | My Sweet Savannah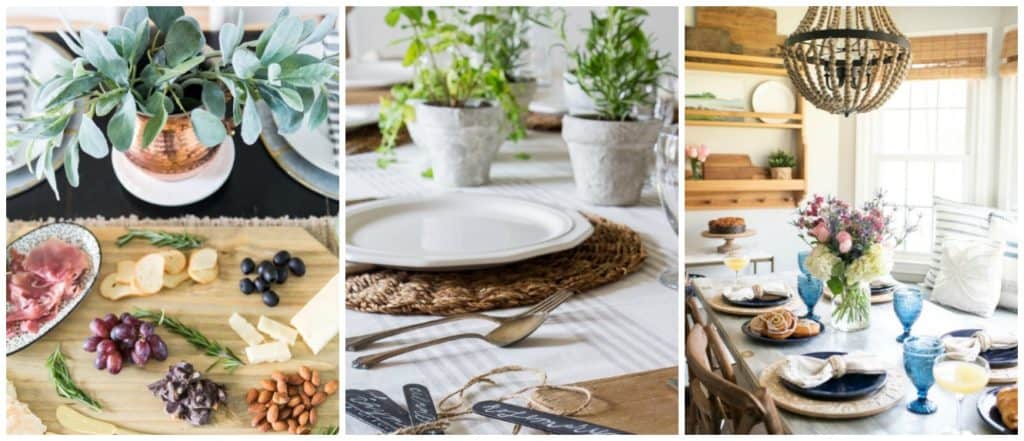 House by Hoff | Pine & Prospect | Nina Hendrick
If you're new here, welcome!! How I wish I could have you here for breakfast! It's one of our favorite meals to serve. Well, let me be honest, it's pretty much the only meal we serve. I'm not exactly the chef!
My husband and I have lived in our yellow house for five years and we have so enjoyed making it our home. Russ is a basketball coach and every Saturday during the season, we serve breakfast. Russ makes pancakes and together, we hang out and get to know these sweet babies while they hang out with our babies!
So when Bre reached out about a Mother's Day Brunch, I was thrilled to join in!
The timing was perfect because just last week we held our second Light Retreat where photographers came and we learned together about how to master their camera. If you want some of those simple tips, without the cost of a conference, I share those simple steps here!
But for The Light Retreat, one of our favorite florists, that even did our wedding, created this eucalyptus garland to hang on a swing. We stuck a few simple roses in it, too, and it was gorgeous.
So once it was over, I brought it inside and laid it on the table because it was the most perfect centerpiece. Conversation and vulnerability are all so important to me and a huge centerpiece can take away from that. While they are STUNNING and gorgeous and I want one so badly, I love to be able to see the person across from me. This way, we have the gorgeous touch of fresh flowers (and the fragrance!) without the fuss.
He also made bouquets for us to photography so I added one to the middle with the soft pink roses and loved the look it created.
Gorgeous roses combined with store bought muffins, a few bananas, sweet tea and mimosas, and just like that, we have an easy brunch!
When Cray, our middle son, turned one we had a pancake party and it was so fun! We had a cake made out of pancakes, fresh fruit and a pancake bar!
Then, when Callie turned three, we had doughnuts!
So clearly, breakfast is our jam. (Ha! No pun intended!)
But here are the steps that make it so simple!
First, if you're not a cook like me, BUY some muffins and breakfast foods from your local deli! We purchased small blueberry muffins and bigger chocolate chip muffins. Our grocery store also makes large bowls of fruit, already cut that you can pick up, too. I didn't get a picture because it was all eaten…that's how delicious it was!
Second, beg your friends to make mimosas because you have no idea how.
Next, remind them to make some tea because you forgot that, too!
Finally, use beautiful DISPOSABLE plates and napkins and this makes for easy clean up!
No, really, it's so easy if you just commit to no-fuss. Low key is always best for us but it can still be sweet and pretty. Those little touches can spark joy and because of the no-fuss set up, clean up is easy.
These flowers can also be purchased at the grocery store and just laid down in the middle of the table for a gorgeous look. We were fortunate to have a florist from The Light Retreat but that's not always the case! Most of the time, I'm grabbing flowers from my neighbor or picking them up at the store.
The key is opening our hearts. Because when we open our hearts, our doors follow suit.
Be sure to check out our friends' gorgeous celebrations, as well!
Happy Friday, friends. May you have a beautiful weekend!