It's officially been two days shy of a month since I blogged. But SOO much has happened in that time frame. We are renting a BUILDING for dance and photography!! Oh my word. I was so scared of putting it out there. I was sooo anxious to show y'all the process but it was just…surreal. It didn't really seem like it was happening, ya know that feeling?
So in the midst of that, I have gotten a little behind around here! BUT I did NOT want to miss Bre's Fall Soiree! However, I also knew I did not have the time to put together a super fancy table…and since you know that's not really my strong suit, I wanted to show you how EASY this was –and share something we did Tuesday and Wednesday that was also easy but meant so much to our family.
Tuesday and Wednesday, we had a small breakfast for those families dropping off their kiddos to their first days of preschool. I cut alll of these flowers from my garden and grabbed eucalyptus from my grandmother's neighbor and it was so easy! So once that was over, I grabbed all those flowers and brought them home! That little breakfast was made up of grocery store fruit bowls, store bought doughnuts and Chick-fil-A chicken minis but it was that time of fellowship we cherished.
And that's how I look at our table. It is so important for our family to meet around this table and having a table set in the garden, well, it just makes my heart happy. Callie and I LOVE coming out here every morning watering the garden. It is peaceful and meaningful. Watching seeds burst out of the ground and fill the garden with color is all the decor I need. We have this little seed and plant shop in our town and I could go there every day. Callie even asked to go today. Haha! But y'all…you can do it, too. LITERALLY I scattered these seeds on the ground. The tall ones you see, I seeded in March and they are huge but the others have almost caught up and I did not even dig holes! I just scattered some zinnia seeds. Then the next week I did it again!
And this.
Lanterns hanging in the trees.
Bursts of color.
Kids playing in the yard.
Everything I dreamt of for this space.
Be sure to check out these other incredible tables. My friend, Bre is so sweet to include our little table among all these gorgeous–straight-out-of-a-magazine tables!


Rooms FOR Rent | Almafied | Craftberry Bush | Maison de Cinq

Home Made Lovely | Just Destiny | Willow Street Interiors | Zevy Joy

Shabbyfufu | Janna Kate at Home | Amber Tysl | House by Hoff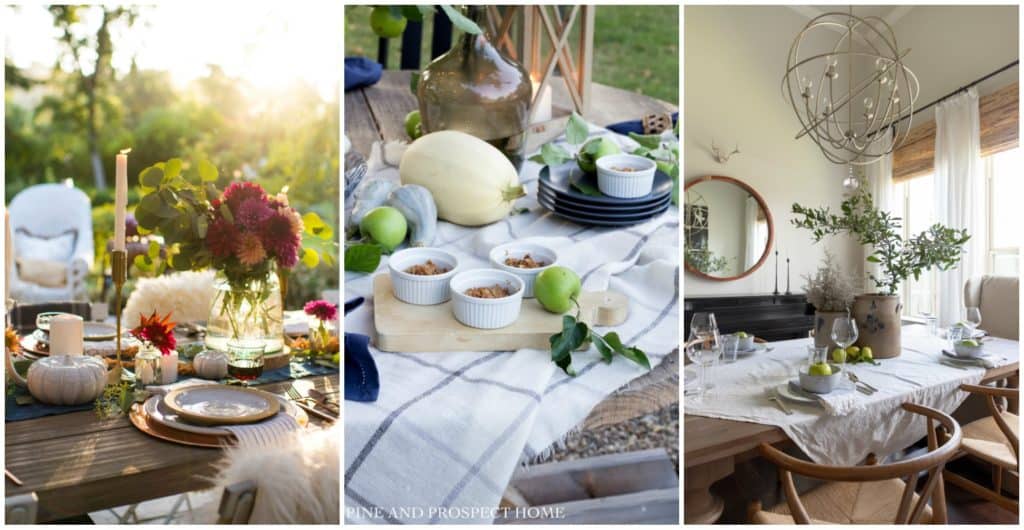 Modern Glam | Pine and Prospect Home | Crazy Wonderful