When I came across this wrapping paper a few weeks ago, I knew it would be perfect for Callie's birthday. Last year, we invited all of her friends over super last minute for a really fun doughnut party but like most years, this year we will stick to our normal family party. Since the new Frozen comes out, I thought this wrapping paper would be just perfect!
Then, when I got home and was brainstorming about this tablescape post, I thought how fun it would be to pull our Christmas/winter china and decorate with all the blues and whites we used in our dining room tree a few years ago. My best friend had this China for years and I obsessed over it. I slowly purchased the same China with a simple silver trim and a snowflake right in the middle. The other night she asked me if I had gotten "our" snowflake China out yet and I knew exactly what I would do with this post!
The next inspiration was from Russ' aunt. She had decorated with blues one year and I absolutely loved it. Then, the following year, she changed her decor and asked if I'd like her blue Christmas items. Um, yes! You know I love a great deal — especially one that's FREE so YES, I took them immediately!
It was one of my favorite trees we have done! So I pulled out all of those blues ornaments, and slowly used them to accent the table.
I keep thrift store napkins stored in my china cabinet so after I rolled out the wrapping paper (one of my favorite things to use as a runner!), I laid out my $12 Walmart flocked garland down the center. I love the texture and depth it adds there. Plus, accented with a pop of blue, I love the fancy way it turned out!
This is way out of my comfort zone for a table. You know I love a simple table but knowing we will get to use it immediately (her birthday is tomorrow!) and that it matches our favorite colors AND was fun to put together, that makes it worth it. It truly took about 20-30 minutes and that included taking pictures.
It is so funny to me that every time as I am putting together a project for a post, the words will come to me. Then, I will actually sit down to write the post and they seem to have disappeared. This time, I decided to sit down after one of our morning walks and tell you about it.
As I finished my quiet time I read in Ephesians 2 about the immeasurable riches He has given us. And I think as we approach Callie's fourth birthday, I think about her little life and how grateful we are for her. In this table, I included a butterfly. When I saw it in the attic, I knew immediately I would put it right in the center. You see, when Callie was a few months old, we lost our sweet friend, Tate. He and Callie were about four weeks apart and there is not a birthday or milestone that I do not think of him. I do not know there is a day that goes by that I do not think of him and his sweet smile.
This year, our friends are walking through, yet, another loss, yet they still hold this JOY. This pure joy that encourages them, guides them and comforts them. They still love so deeply and study His word so fervently. They are the epitome of exactly what Ephesians talked about this morning — they walk every morning in His grace.
May this holiday season bless you immeasurably more than you could ever ask or imagine. As always, I am so grateful for you, friends.
Be sure to head over to check out my extremely talented friends and their stunning tables. Bre is such a gracious host to include our table among this group!

Rooms FOR Rent | Modern Glam | Home Made Lovely | My Sweet Savannah

Maison De Cinq | Almafied | Pine & Prospect Home | Craftberry Bush

Making Home Base | Paint Me Pink | Sincerely, Marie Designs | The Happy Housie

Zevy Joy | Amber Tysl | Nick + Alicia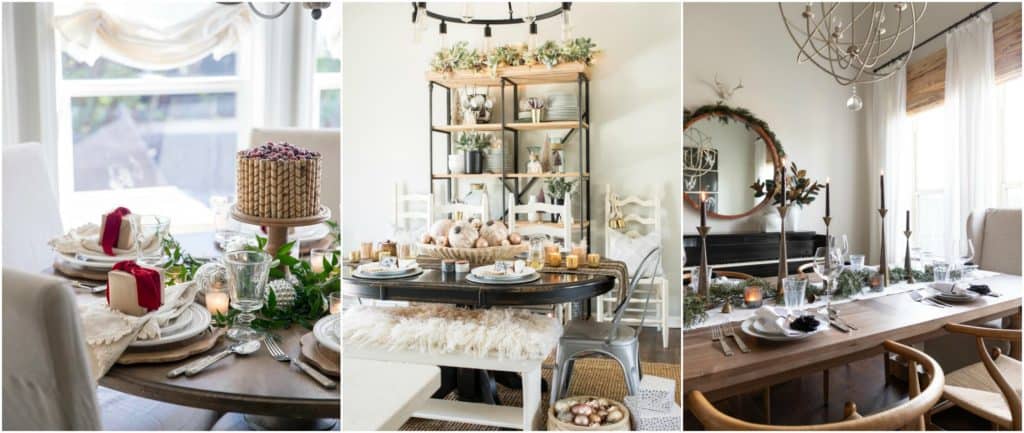 Ella Claire & Co. | House by Hoff | Crazy Wonderful